Date: 04.07.2023 00:20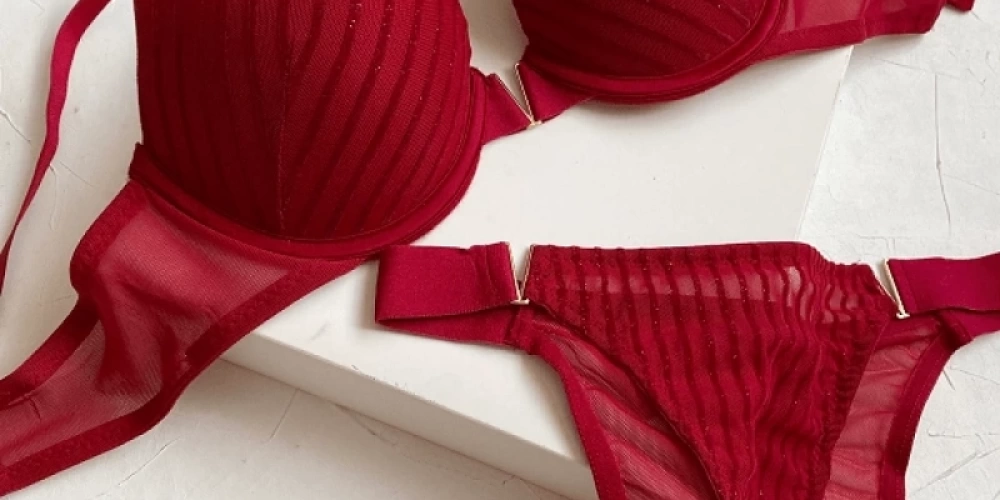 Underwear is an important part of both our comfort and our daily life. With the right care and cleaning, we can make our underwear long-lasting. Here are some tips for underwear care and longevity:

1. Correct Washing Methods:
It is important to use the right methods when washing your underwear. Generally, hand-washing your underwear is better than machine-washing. Use warm water and a mild detergent to hand wash. Washing your underwear inside out provides better protection of the fabric.

2. Pay Attention to the Temperature Settings:
Pay attention to the temperature settings when washing your underwear. High temperatures can damage and deform fabrics. Generally, cold or warm water is safer for your underwear. Follow the directions on the labels and use the recommended temperature settings.

3. Maintenance Recommendations According to Fabric Types:
Different underwear fabrics have different care requirements. For example, cotton underwear can usually be machine washed, but hand washing is preferable for more delicate fabrics such as lace or satin. Make sure you follow the correct care guidelines for your underwear by checking the fabric labels.

4. Continuous Renewal:
To ensure the longevity of your underwear, pay attention to regular renewal. Underwear that is worn continuously may lose their flexibility and support over time. Throw away old and worn underwear and refresh your wardrobe by buying new underwear at regular intervals.

5. Read Carefully for Special Rules:
Some underwear items may have special care instructions. For example, the buckles and laces on suspenders may need to be removed, or it may be important for supportive bras to dry consistently. Carefully read the label of each piece of underwear and act according to its instructions.

6. Good Storage:
Storing your underwear properly ensures their longevity. Store your underwear neatly folded or hung in cupboards or drawers. You can use small dividers or dividers to keep socks and panties together. You can also prevent damage to other garments by closing the bra buckles before washing them in the washing machine.

Underwear care ensures the longevity of our underwear and is important in terms of health and hygiene. By following the tips mentioned above, you can properly clean and protect your underwear. Remember, your underwear should make you comfortable and increase your self-confidence.