Date: 04.07.2023 00:10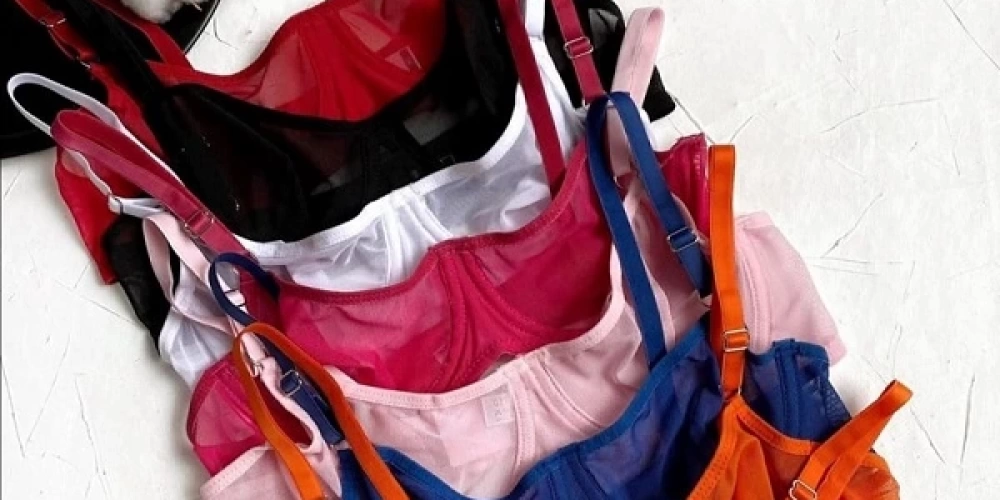 Underwear is an essential item in every woman's wardrobe. Different underwear models have various features, each designed for different purposes. Here are the differences in underwear models and their usage areas:

1. Bras:
Bras are underwear models designed to support, shape and lift the breasts. Different bra models include:

- Push-up Bras: Provides a fuller appearance by lifting the breasts. It gives you an impressive look, especially when combined with low-cut clothes.

- Underwire Bras: These are bras with metal or plastic underwires that provide extra support. It shapes and supports the breasts better.

- Sports Bras: If you have an active lifestyle, sports bras are ideal for supporting and keeping your breasts firm during sports activities. They have flexible fabrics and designs that provide extra support.

2. Panties:
Briefs are underwear models that cover the lower body area. Different panty models include:

- Lace Panties: These are the panties with lace details to provide a stylish and attractive look. Ideal for special moments and romantic nights.

- Thong Panties: Thong panties, which have less fabric in the back area, are preferred to provide invisibility under clothes. Thanks to their narrow cuts, they do not form lines.

- Boxer Briefs: Boxer briefs, which have a wider and more comfortable cut, are ideal for daily use. It is especially preferred when doing sports or when combined with loose clothing.

3. Garter Sets:
Garter sets are lingerie sets designed for femininity and glamor. They consist of a bra, panties and suspenders. It is the perfect option for special moments and romantic nights.

4. Nightgowns:
Nightgowns are stylish and comfortable pieces of underwear designed for night wear. They can be long or short and are usually made of elegant fabrics such as satin or lace. They offer comfort and elegance together.

Each underwear model is designed for different usage areas and needs. Choosing the right underwear model is important both to ensure your comfort and to reflect your style. By choosing the underwear models that suit your needs and preferences, you can feel both comfortable and safe.